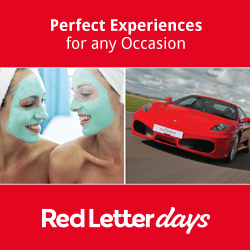 The MENTFITTZ chill out zone…
Hey,
welcome to the MENTFITTZ chill out zone, a place where you can just think, let your thoughts run naturally and most importantly just able to be yourself.
​
So pop some chilled out music on,grab a cuppa, relax and put your feet up, you deserve it!
You know, over the last few years living with anxiety and depression, I have always dreamt of a moment like this, a moment to admire the views, relax and just be myself, able to discuss my struggles over the years with someone like yourself who can relate to what I am saying without being judgemental.
​
I now feel free, free as the ocean your seeing, clear as the sand, like a weight has lifted off my shoulders.
And since creating MENTFITTZ, this is all I have ever wanted for anyone suffering from anxiety or depression when using the MENTFITTZ programme.
I can feel the heat running through my body, similar to the heat in these photos only with this heat represents my strength to overcome anxiety and depression help others along the way.
I decided a few years back, depression would not hold me back, anxiety would not hold me back, Intrusive thoughts would not hold me back but instead I would use these experiences to better my life and others who I come into contact with.
​
As I sit back now and watch the free flowing ocean, I release that we are also free flowing without no limitations and can become or get to where we want to be in life.
It is you who is truly in control of your destiny, what it is, what it can be, what it was. You.
You just have to decide where you want the free flowing water to take you on your free flowing journey in life.
Face and overcome your challenges, you will, I have faith in you, if I can, everyone can.
Believe in yourself and take control for we are just a portion of free flowing energy without limitations.
So as you feel the heat of the sand, see the boats in the distance, hear the seagulls, ask yourself, where do you want to be? What's holding you back? What can you do to overcome this?
Until next time.
​
This is MENTFITTZ
Copyright MENTFITTZ 2019