MENTFITTZ Limited founder
Hello and welcome to MENTFITTZ, the positive mental health platform and home to MENTFITTZ, the CPD accredited behaviour, wellbeing instructors course and flagship streaming and DVD fitness wellbeing programme designed for those suffering from anxiety and depression.
​
After suffering from anxiety and depression for many years and to be told by my GP back in 2010 to simply "get some rest " after seeking help for my own anxiety and depression, along with over 15 years of Martial Arts, fitness experience and a Diploma in Understanding of Mental health, I decided to create MENTFITTZ.
​
An exciting and energetic workout programme based on my own personal journey,struggles and experiences of mental health issues over the last few years, MENTFITTZ allows the participant to understand, relate to and manage their own anxiety or depression whilst getting a fantastic workout at the same time all from the comfort of their own home!
​
Understanding that many people with anxiety or depression want to get fit and exercise but put off by busy image and photo conscious Gyms all whilst having first hand experience myself, I wanted to create a fitness related programme that could be used at home which would allow my clients to build their confidence gradually over time with mental health and well-being at heart.
​
I also wanted to create a motivational programme having known and experienced the affects of intrusive thoughts myself giving my clients a point in the right direction whist awaiting on sometimes long waiting list for more traditional treatments such as Cognitive behavioural therapy (CBT)
​
As a society, we carry so much weight on our shoulders, pressure to be perfect, Social media does not help, especially the younger generation just finding themselves in this world who feel like they have to be this certain being just to feel accepted and gain a few "likes"
​
This world of being a perfectionist for other people only damages your own mental health in the long run as your always trying to compete with the rest of the crowd which is one of the main reasons i took the decision to record MENTFITTZ raw, this means there was no rehearsals, just pure freestyle in the workout and voice over meaning everything was live coming from my own heart and experiences of anxiety and its forms, O.C.D,Panic attacks and Depression, sure, there maybe the odd uncorrected wording, text or drill, but hey, this is the world we live in, no one is perfect, we all make mistakes, its what you do with those mistakes that really matter.
You know, experiences with mental health issues only made me stronger,wiser and more equipped to deal with this big wide world we live in, so i guess i owe a big thank you to my O.C.D, Panic attacks and Depression for getting me where i am today.
​
Based in Southampton, Bristol or surround? why not book a MENTFITTZ 1 2 1 session with a fully insured and enhanced checked Instructor.
With site bookings/enrichment days (from 5th July 2020 onwards ), motivational speeches, 1 2 1 sessions and an amazing MENTFITTZ DVD and digital programme out now, we are sure you will find MENTFITTZ useful in the mission of helping as many people as possible suffering from anxiety or depression.
​
Oh!, and don't forget, you can rent MENTFITTZ from home RIGHT NOW for just £1.50 for 48 hrs by clicking this link and choosing the on Video on demand option
​
Do you live in the most amazing and fantastic city in the south, Southampton?!! If yes, why not join me for a 1 2 1 Cardio Kickboxing/Kickboxing, Self defence or Boxing training session at my studio? Drop us a email for prices and availability!
​
Want to commission your own tailor made MENTFITTZ workout programme or have a cool partnership idea? Contact us at
2020 will truly be the year of the MENT....
I look forward to helping you on your journey!
​
​
​
​
​
​
MENTFITTZ on demand just £1.50 for 48hrs
​
MENTFITTZ ON DEMAND £1.50 48hrs
Wake up,smile each and everyday!
A spot of shopping

!

For wellbeing,excitement, discounts and courses, MENTFITTZ recommends the below!!**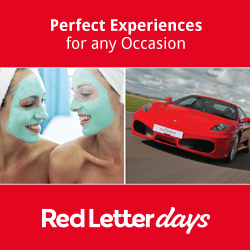 Contact Info
Phone
Email
Address
MENTFITTZ Limited registered in England and Wales company number 11936345,Third age centre,11 Cranbury terrace, Southampton, SO14 0LH
*** Calls may be recorded for training and monitoring purposes. All paid affiliate sites.
MENTFITTZ MUST NOT BE USED AS A SUBSTITUTE FOR SEEKING ADVICE/TREATMENT FOR MENTAL HEALTH CONDITIONS. ALWAYS SEEK PROFESSIONAL MEDICAL ADVICE.
MENTFITTZ MAY NOT BE SUITABLE FOR EVERYONE
Release your true potential with a online course from Virtual College. Click on the image below and start your journey today!
Services
MENTFITTZ staff and student motivation masterclass days
MENTFITTZ 1 2 1, Cardio Kickboxing, Kickboxing and self defence sessions in Southampton,UK
MENTFITTZ the DVD and home streaming programme out now!
​